Here's what you need to know about traveling Europe without running into tourists
Want to learn how to see the other side of Europe, live like a local, and avoid the tourist crowds? Europe is bursting with tourists, but we found a way to avoid the crowds and travel Europe in style and fit in like a local.
Europe is bursting at the seams with tourists during the peak summer months. Visiting any major European city without being swarmed by tourists is hard. Let me show you a travel hack to holiday with the locals, as I've been doing for several years.
Camping is the solution
Before you throw your hands up in disbelief, hear me out. Camping in Europe is different. Come on, really? Yes, it's different; let me tell you how.
Camping in Europe is not what you think
First, let me set the stage by comparing the camping I was used to in the US growing up. We wouldn't visit campgrounds; we would just go into the woods or desert of Arizona and California and pitch a tent.
It was required to bring all food, drinks, and a camping toilet which only came later and was a luxury. Most times, we wouldn't see another person the entire weekend. You were literally in the middle of nowhere with no services for miles in any direction.
Now, the first time I visited a European campground, I was blown away. Each camping pitch has water, electricity, and, most times, WiFi accessible from your camping pitch. Ok, a lot of campgrounds have that, you say. Well, how about a market, restaurant, and swimming pool as mostly standard?
In Italy, they even have pizzerias in the campground, which deliver to your camping spot. Below is a picture of a campground near Rimini, Italy, where we recently camped, which had exactly this service.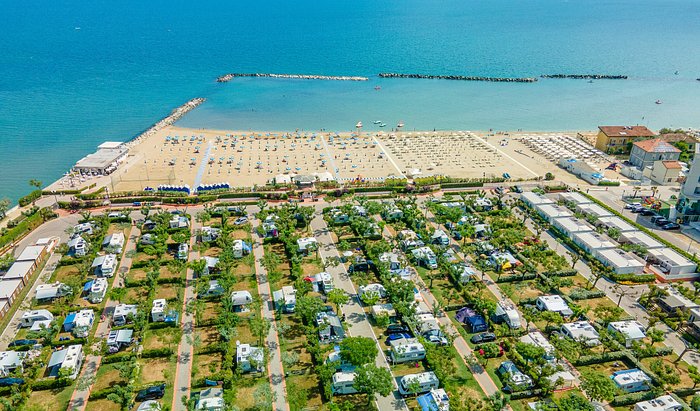 Camping wellness
Glamping is yesterday, and now you can have Camping Wellness. You read that correctly. The new trend in camping is to also have wellness facilities in the campground. For example, we stayed at Alpen Camping in Nenzing, Austria, which had Wellness, saunas, massages, essentially the works. Another campground we visited, Camping Sexten Caravan Park in the Dolomites in Italy, also had wellness.
Both campgrounds are situated at the base of the Alps with stunning views and wellness offers that don't break the bank compared to hotel equivalents.
You can have your cake and wellness too.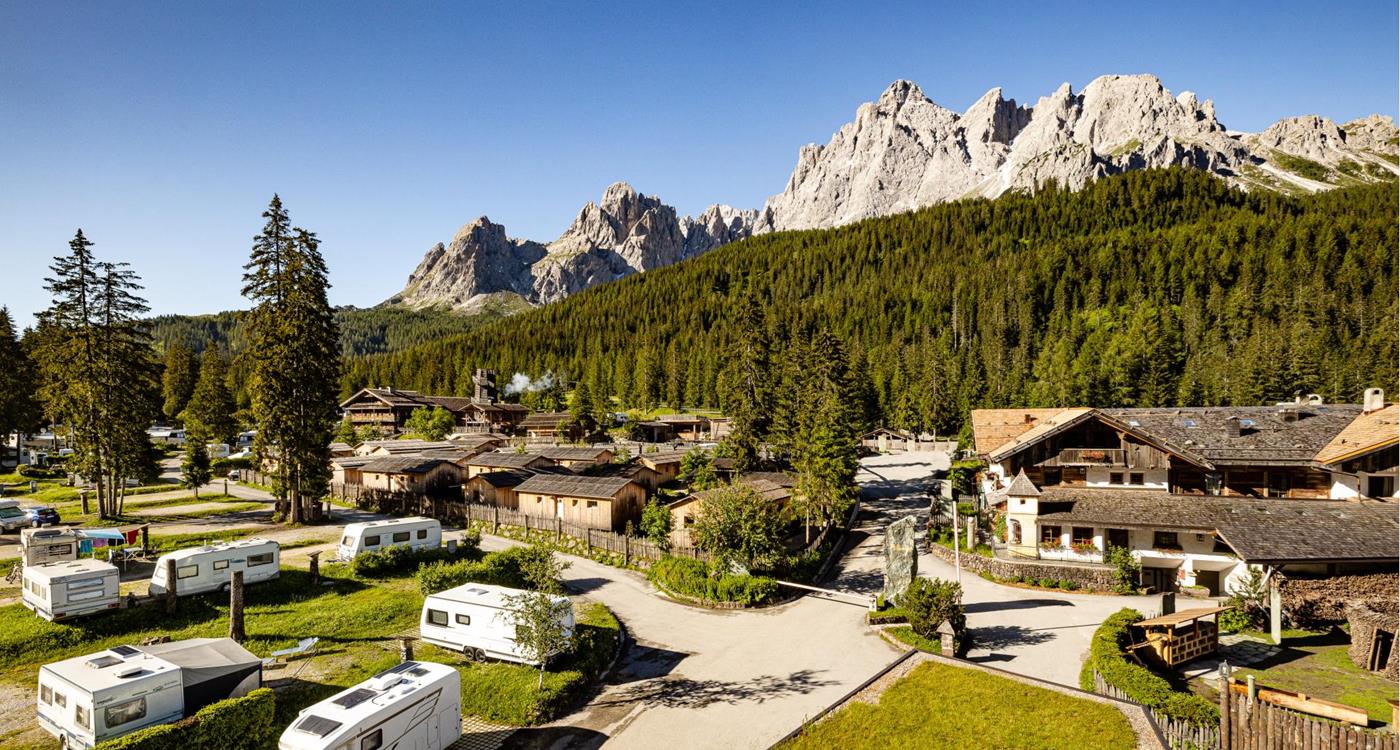 Camping is not just Tents and Campers but Bungalows too
Each of the campgrounds we visited offered not only camping but Bugalow offerings which range from small little huts with private jacuzzis to alpine chalets and everything in between.
What about kids?
Europeans love kids and kid's programs. Ranging from complete childcare facilities, sports programs, games, art, culture, and more. Of course, it doesn't stop during the day as usual; each evening is a kid's disco in which all the kids get to show off some dance moves they learned during the day.
Not only kids programs but typically nice pools and facilities for the entire family. My family loves all the activities and of course the kid's disco.
Bring your own stuff
I enjoy mountain biking and cycling, so we pack our bikes, a Stand-Up paddle, and various games to bring along.
One of my favorite things is having a refrigerator traveling with you. Food, cold beer, some snacks, and wine and already at your disposal anytime you want to set up camp. Of course, stopping at local supermarkets and stocking up the fridge full of local cuisines and wine that we find along the way is also a nice treat.
We are not limited in what we want to bring or buy. If we want to camp for a weekend or a month, we can cater to both scenarios.
Location, location, location
We've camped on the beach where we stepped out of our camper directly on the sand to high up in the Alps.
It's amazing to be situated right where you enjoy the most. For beach holidays you can camp a stone's throw from the beach. How about an alpine weekend where the trails are right at your campsite? Recently, I had the opportunity to ride the Dolomites in Italy with my mountain bike, and the head of the trail started at our campsite.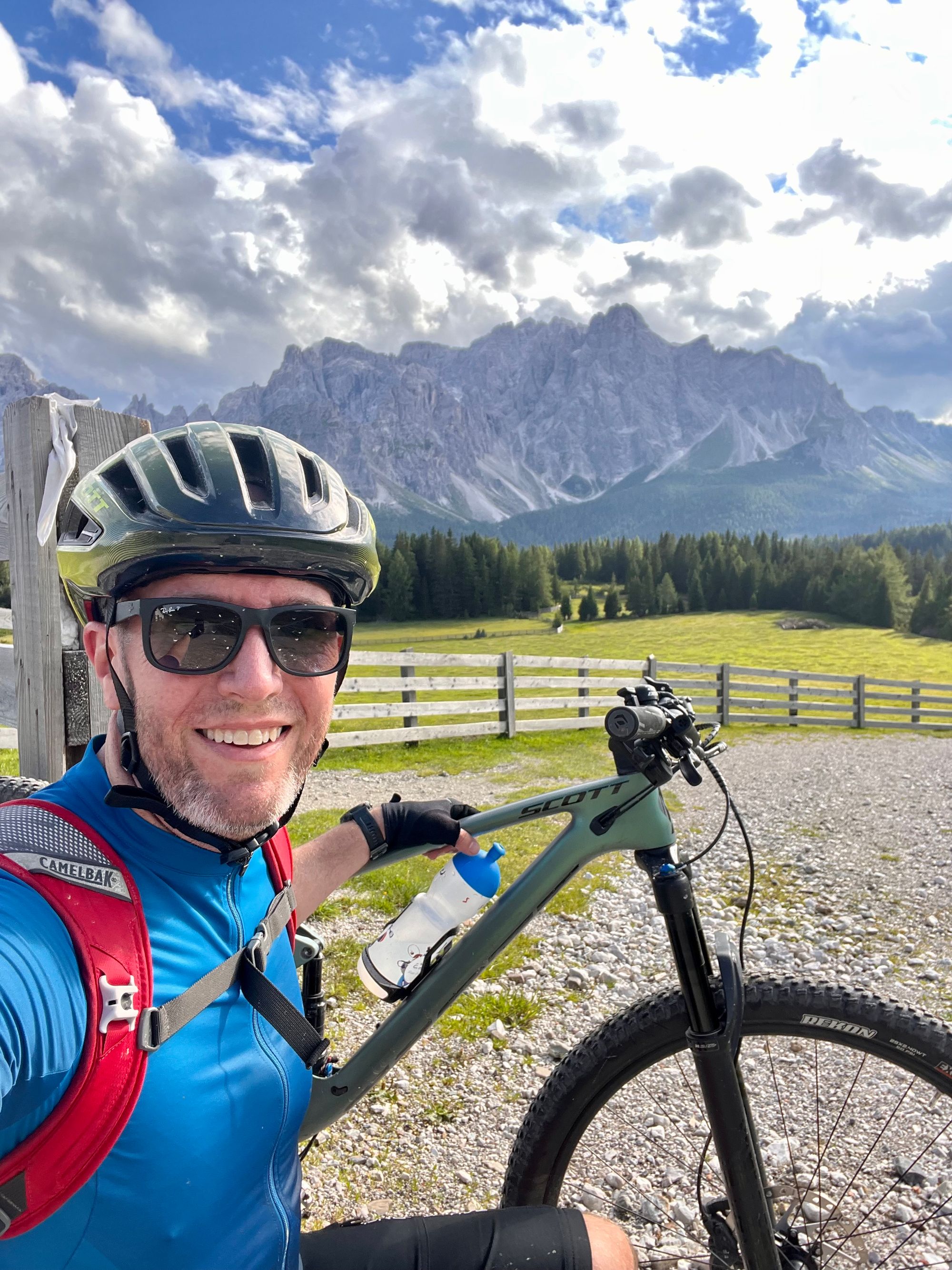 City camping
You don't have to stay in the middle of nowhere. We have camped in Bern, the capital of Switzerland, and Venice, Italy.
The great thing about city camping is that the campground is connected easily with public transportation to the city you want to visit. It is Europe, after all, and public transportation is various.
Even though you are in the city, it doesn't feel like it.
You don't feel like a tourist
The great thing about camping is whichever country you visit in Europe, many times, many locals are also camping at the same campground. So you are not only surrounded by tourists but locals as well.
What separates camping from hotels or Airbnb is that you have your stuff, your space, and privacy. Additionally, you can go out in nature or into the city, all with a bit of an insider advantage of camping/living nearby.
Camping through Europe opens an entirely different perspective on traveling through Europe, allowing you to explore nature and cities easily. You meet people interested in camping and always strike up conversations to hear about where you are from, where you've been, and where you are going.
Campers don't consider themselves tourists as many are regulars to the campground or friends with other campers. It feels more like a community than a bunch of tourists.
Interested in traveling through Europe without the massive crowds? Be sure to check out camping as an alternative.
Follow me
If you liked this article, Follow Me on Twitter to stay updated!